Search Box not loaded properly. Please click here to retry.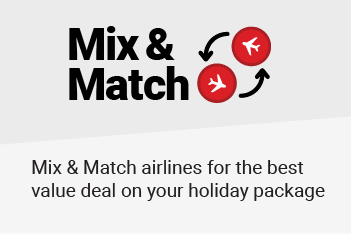 Webjet's travel tools let you compare and book cheap flights and hotels and accommodation, whether you're securing a great rate ahead of peak season or you're hoping to score a last minute package deal. Our range of holiday packages let you compare the best combined flights and hotel deals and kickstart your next domestic or overseas holiday.
Book your flights and hotel together to save more! Compare a range of rooms and browse through plenty of extra perks including room upgrades, free wi-fi, on-site parking and more.
NAB Rewards error
An error occured while retrieving your NAB Rewards details. We recommend logging into the NAB Rewards site and trying again